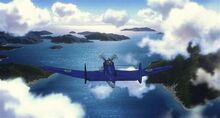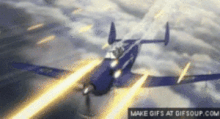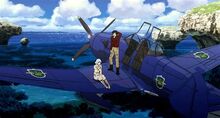 The Santa Cruz is one of the fastest Levamme aircraft available, being a modified Naval reconnaissance aircraft with retractable landing gears and floats. In comparison to the standard Amatsukami fighter, the Shinden, the Santa Cruz lacks the top speed and maneuverability, but Charles' skill is more than enough to compensate for the differences in performance.
The aircraft might be inspired from the Grumman TBF avenger (main body design)and the Messerchmitt Bf-110(tail design)
PS:the well known Japanese model manufacture Hasegawa released 1/72 injected model kits of this aircraft and they were well detailed.