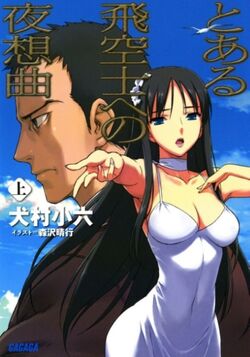 Toaru Hikuushi e no Yasoukyoku (とある飛空士への夜想曲 Nocturne for a Certain Pilot) is a light novel written by Inumura Koroku and illustrated by Morisawa Haruyuki. The novel consists of two volumes, published from July 20, 2011 to September 17, 2011.
The story follows a pilot and a singer torn between values, loyalty, and love in a warring state over the sky and sea.
External links
Edit
Ad blocker interference detected!
Wikia is a free-to-use site that makes money from advertising. We have a modified experience for viewers using ad blockers

Wikia is not accessible if you've made further modifications. Remove the custom ad blocker rule(s) and the page will load as expected.